History
4 British Towns Known for Natural Wonders
By
|
Carlisle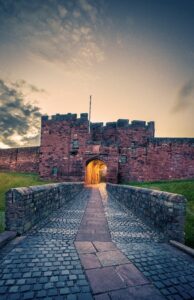 Carlisle is a bustling city with a more than 2,000-year history, and its prime location on the border between England and Scotland means there is plenty to discover there.
Escape from the city center in pursuit of peace and fresh air is made simple by Carlisle's convenient position, surrounded by beautiful countryside. A 20-minute journey will bring you to Talkin Tarn Country Park, a beautiful location for a stroll with the family. It's simple to while away a day here with wooded treks, lovely picnic areas, a café, and a kids' play area against the stunning Pennines.
The gorgeous Solway Coast, a wide area of flat, open coastal landscape overlooking the estuary and Scotland, is just around 15 miles from Carlisle.
This natural area is in sharp contrast to the hilly, forested environment of the Lake District with its vast salt marshes, bogs, and scant forestry cover.
Bath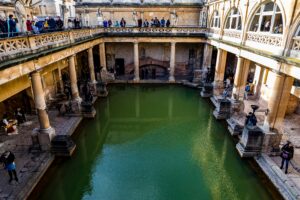 The UNESCO World Heritage City of Bath is just one of those cities that you cannot help but fall in love with since it is elegant, attractive, and delightful.
The Roman Baths, located in the center of Bath, are one of the most incredible historical monuments in all of Europe and provide a window into more than 2000 years of history. Thermal springs in the city surge and swell with mineral-rich fresh, hot water. One of the most well-preserved religious spas from antiquity is the Roman Baths. A natural hot water fountain containing over 42 minerals, mainly calcium, magnesium, and sulfate, may be found in the bath's Pump Room.
The beautiful 20-mile trip from Bath to the renowned Wookey Hole caverns is breathtaking. The Wookey Hole location is concealed inside limestone cliffs next to the lovely Cathedral city of Wells. Although the magnificent underground tunnels are incredible, they are not the only adventure available. To properly enjoy all 20 activities, you'll need a whole morning or afternoon.
Cornwall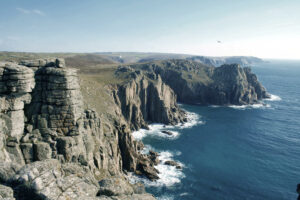 Source: Wikipedia
We have Bedruthan Steps in Cornwall. The sea stacks were formed by coastal erosion and are associated with the myth of the giant Bedruthan, who supposedly utilized the stacks as stepping stones.
The names of the five main stacks are Queen Bess, Samaritan Island, Redcove Island, Pendarves Island, and Carnewas Island, from north to south.
Many people pass across Goss Moor in the middle of Cornwall without even recognizing its unique place because it is located in a wide, flat valley basin. It offers a broad range of ecological habitats and is home to some of Cornwall's rarest species. It has parts of both dry and wet heathland, mire, fen, and open water.
The most southern point of mainland Britain, the Lizard Peninsula, is also one of the most fascinating geologically. The peninsula's rocks are quite distinct from those found in other regions of Cornwall and more like those found in Scotland's highlands and islands. As a result, a spectacular coastline of rocky islands and caverns and a landscape rich in flora and animals.
Yorkshire Dales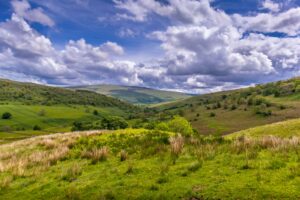 Many of the most fantastic attractions in the Yorkshire Dales National Park are easily accessible to tourists, and Yorkshire has some of the most breathtaking rural landscapes in the United Kingdom.
The northernmost point of the 22-mile Craven Fault, which extends from Cumbria's borders into the Yorkshire Dales, is Gordale Scar, a massive limestone canyon. The ravine's immensity can only be appreciated from this vantage point. Therefore you'll need to travel the short pathway from the road to comprehend it. You may see the stunning white limestone face straight up if you approach the cliff's base up close.
Aysgarth Falls, which spans a mile of the River Ure as it flows down to mid-Wensleydale and the settlement of Aysgarth, is one of the most notable natural attractions in the Yorkshire Dales. It is better to view this remarkable triple waterfall flight while it rains because hundreds of liters of water flow down the broad limestone stairs.