Gear
Get Ready For Winter With These Independent Ski And Snowboard Companies
The moment the air turns crisp and the leaves start falling, most people start to have charming thoughts of Thanksgiving dinner and Christmas presents. But ski and snowboard junkies have a different connection with Autumn. It's the home stretch before the best time of the year—ski season.
Sometimes the anticipation is too hard to handle, which is why I spent time fueling my addiction to bring you a list of all-American independent ski/snowboard companies to check out this fall. In the market for a new set of skis? Or a helmet to protect that precious noggin? Or maybe you want an upgrade on last year's jacket?
Whatever your need might be, check out this list. Don't forget to let us know in the comments which companies you're drooling over, too!
Community Skis
Community Skis hails from Mammoth Lakes, California. The unique brand is 100% committed to the environment, having begun their journey literally out of a camping trailer. From their website:
"Prior to opening Community Skis, we started in a trailer. With solar energy & 14 ounces of gasoline, we were capable of producing ten sets of skis within 4 days from pretty much anywhere."
If you're looking for a company with serious substance, Community Skis is perfect for you. And that's not to mention their range customizable skis, which they let you design alongside their professional team.
Gilson
Gilson crafts artisanal snowboards out of local central Pennsylvania trees to bring you the best of the East Coast. The wait is over for snowboarders who cherish the woodworking heritage of their region and want to share the history while shredding the slopes. And you will shred with these handmade boards. Here are a few specs from their website:
"Our bases take advantage of a relatively simple concept – in motion, snow behaves much like water and air.  Like airplanes and boats, our snowboards are intentionally curved to deliver a better ride. The Soft-Edge is made from a smooth bend in the base material just beneath your traditional hard edge.  With the Soft-Edge, you can butter, play, and surf the snow with heightened agility and control."
Not bad, right?
XS Helmets
The woman's specific action-sports market was largely ignored until recently. This is why XS Helmets decided to focus their talents on creating fresh, stylish, and functional head protection geared towards women and youth. They say,
"The vision for XS was conceived on a long road trip when we had a lot of time to think about our goals and dreams. We realized there was very little in the sports helmet market that concentrated on design for women and we wanted to make something that women would really want to wear. With a modern design aesthetic that is carried through in all its colourways and details, XS Helmets is a collaboration of style and performance."
I wouldn't mind wearing one of these this season!
Wagner Skis
Southwest Colorado (my stomping grounds) is known globally for it's excellent snow, steep runs, and unbelievable backcountry. When Wagner Skis, based out of Telluride, Colorado, entered the ski manufacturing scene in 2006, the local game was changed forever. According to Wagner Custom Skis,
"…you get skis that flex effortlessly into just the shape of the turn you expect. Instantly, instinctively, without need to plan, set up and execute. Matched to your weight and strength, the ski is more versatile – because it starts at the right flex and shape, it works easily in a wider range of snow conditions and terrain challenges. It holds an edge precisely on hard snow, penetrates smoothly in crud, and rounds out easily in power. You ski with confidence, power and joy."
Let's just add this to the ever-growing list of why Telluride rules.
Northwest Tech
I bet you didn't know that you can buy fully custom snow jackets, pants, and bibs, made especially for you. Northwest Tech, out of Seattle, Washington fixes the gap from unflattering, poor-fitting clothes that get in the way of a perfect day on the hill. Created by a former Western Washington University student, Northwest Tech wants you to know,
"It started with the simple idea of designing a one-of-a-kind ski jacket. A jacket that was customized by the rider, for the rider. A jacket that had exactly what you desired – high-quality waterproofing, technical features, rad colors and an awesome fit."
Taking my measurements and submitting my forms while I write this!
Do you own any gear from these companies or have you demoed their products? We'd love to hear how they hold up in the thick of Mother Nature's best conditions!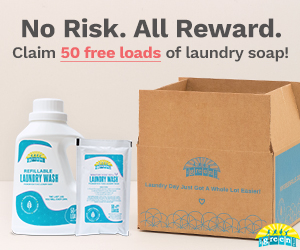 Mandy Burkholder
Mandy Burkholder is a travel, adventure, and outdoor writer who honed her craft in the foothills of the La Plata Mountains of Southwest Colorado. After a stint in the Swiss Alps, she now resides in Tennessee. Follow her on twitter — @mandyburkhold3r