Outdoors
The Ins And Outs Of Telemark Skiing
The Ins And Outs Of Telemark Skiing
With winter rapidly approaching, it's time to pick your poison for upcoming outdoor adventures. Many of us stick to the conventions of snowboarding or alpine skiing, but did you know that there are other varieties out there?
Telemark skiing is a technique that combines elements of nordic and alpine (downhill) skiing. Named after the Telemark region of Norway where the sport was created, telemark (or tele for short) skiing is a lesser-known choice for young skiers.
Want to try out tele skiing for yourself this winter? Here are a few of the basic principles and equipment to get yourself out on the slopes!
The "Free Heel"
Nordic skiers are aquatinted with "free heel" bindings that fix only the toe area of the ski boot to the ski. The difference is that with telemark skiing, these free heel bindings are attached to alpine skis instead of narrow nordic skis.
Boots
Similar to alpine boots, telemark ski boots are much bulkier than the nordic variety. The only difference? A flexible toe area that ebbs and flows with free heel movements, which is important as skiers carve down the mountain.
Lunging Movements
To utilize free heel bindings, telemark skiers propel themselves downhill in a series of powerful lunges that create a distinct arc. These powerful turns appear extremely graceful to observers.
Racing
Telemark skiing was once simply a mode of backcountry transportation. But as the sport became more popular with racers around the world, the Olympics added it to the menu of qualifying events. Now, racers can compete in the genres of "Classic," "Sprint Classic," and "Parallel Sprint."
One of the best reasons to try telemark skiing is that it can be done anywhere you currently downhill ski or snowboard. Rent your equipment from a ski shop in town or at the resort and hit the mountain (or take a class if you want some real training). And when the day is done, you'll be able to add another epic snow sport to your repertoire.
Are you a telemark skier? If so, let us know in the comments where your favorite place is to carve down the mountain!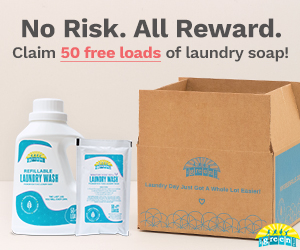 Mandy Burkholder
Mandy Burkholder is a travel, adventure, and outdoor writer who honed her craft in the foothills of the La Plata Mountains of Southwest Colorado. After a stint in the Swiss Alps, she now resides in Tennessee. Follow her on twitter — @mandyburkhold3r