Outdoors
The Late Dean Potter Journaled His Fear Of Losing Everything
The Late Dean Potter Journaled His Fear Of Losing Everything
If you're going to climb walls like El Capitan in Yosemite and BASE jump off of them once you reach the top, then you're likely to be someone who has grown comfortable with facing death. At least that's the way Dean Potter portrayed himself—fearless. Potter died in the spring of 2015 at age forty-three, leaving behind his dog Whisper and girlfriend Jen. He died during a wingsuit-flying accident in Yosemite with his climbing partner Graham Hunt.
Potter climbed and BASE jumped to overcome his childhood fear of falling to his death, but it was rare that he let his fears show. As any extreme climber, Potter concluded that he can't not climb and so better get comfortable with the risk sooner rather than later.
In Potter's final essay, we learn a lot more about his state of mind before this fatal accident occurred. The essay begins on the Swiss Alps where Potter, Jen, and Whisper have just reached the top of North Face of the Eiger. Potter watches his girlfriend take in the beauty of their surroundings as he writes that he's certain she's calculating the safety of those she loves. Here, right at the beginning, making us aware that safety is always at the forefront of their minds. Though Potter writes that BASE jumping feels safe to him, he points out that 25 other fliers have lost their lives throughout the year. He wonders if what he's doing is right, There must be some flaw in our system, a lethal secret beyond my comprehension.
Due to cloudy conditions, the trio decided to climb and hike their way back down rather than jump. But even this path has its risks. A false step and we'd slip off the side of one of the deadliest alpine rock faces on earth. Many climbers have lost their lives here, yet somehow this has become a comfortable dog walk for our untraditional family.
As his girls sleep soundly, Potter lies awake contemplating whether it's okay for him to bring his family into these dangerous situations, such as alpine wingsuit BASE jumping.
When Whisper and Jen leave Potter to return home for some time, Potter writes, Appalling thoughts of losing everything overwhelm me.
These words are even more powerful now. Whisper lives with Jen in Yosemite and Santa Barbara, and the two continue their mountain adventures almost daily.
Dean Potter journaled beautifully. Read his full essay here.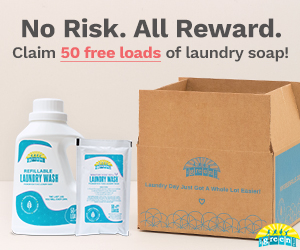 Kate Wilke
Kate Wilke is the content manager at 301brands, and she's the editor of DailyBeautyHack.com, and the lifestyle editor at OhMyVeggies.com. When she's not paddle boarding or skiing, she's informing someone about global warming (or cats) over a local double IPA. Follow her on Instagram — @kateewilke