Environment
Citizens' Climate Lobby: Using grassroots efforts to change the world
When we think of lobbyists, a certain persona comes to mind—the sleazy guy with slicked hair who pays off politicians during "business lunches," the groups who rally to close down women's health clinics, or the person who gets paid to boast the cigarette industry in Washington. Sure, there are plenty of organizations that lobby for unbelievably ridiculous things, but did you know there are also wonderful human beings who hit the pavement each day, as well?
Meet Citizens' Climate Lobby. They're your everyday organization, using grassroots efforts to make change in this country. But what makes them different? Well… a clean conscience to start!
Who They Are
Citizens' Climate Lobby was started by real estate broker Marshall Saunders in 2007, out of his desire to see effective change in Congress regarding climate change. Once enlightened to the realities of global warming, he began giving talks to anyone who would listen: high schools, service clubs, and universities.
For years he advised the population to reduce their carbon footprint if possible, proposing everyday solutions that made sense. Unfortunately at the same time, Congress was paying $18 billion dollars in subsidies to coal and oil companies. His former history of lobbying for RESULTS (which aims to end hunger and poverty) gave Saunders the fuel he needed to begin a lobby for climate. He knew the problems—people didn't know where to begin when it came to curtailing climate change, they feel like they have no voice and no representation. That's why Saunders decided the core objective of Citizens' Climate Lobby would be encouraging, training, and supporting the population to act on climate change.
What They Do
There are several key functions within the Citizens' Climate Lobby. The first, and perhaps most important, is lobbying in support of the Carbon Fee and Dividend proposal. This proposal is extremely important in helping reduce the effects of manmade global warming by placing a rising fee on fossil fuels (oil, coal, natural gas), taxing imports from companies who move abroad to divert U.S. emissions laws, and passing the fee collection onto households as a monthly dividend.
Citizens' Climate Lobby also focuses on taking direct action in local, regional, and national government. They provide support for citizens who are interested in taking the next step to end manmade climate change by holding educational seminars, hosting regional conferences, and providing Climate Advocate Training.
How To Get Involved
There are several ways to get involved in Citizens' Climate Lobby. If you're new, it's encouraged to call in for the weekly Introductory Call, which details the objectives of the organization. Facilitated by the Director of Field Development Elli Sparks, this Wednesday night meeting begins at 8:00p.m. EST.
After you've listened in to the Introductory Call, you're able to join a Climate Advocate Training session. This two-night session happens on the 3rd and 4th Wednesday of every month at 8:00p.m. EST. From the Citizens' Climate Lobby website, it's noted that the class will, "…not only teach you about Citizens' Climate Lobby's methods and visions but also inspire you to find your role so you can hit the ground running."
If you lack the time to commit, there are plenty of other ways to take action on a smaller scale. The Citizens' Climate Lobby website provides several links for you to get involved by writing, calling, and tweeting Congress to take action on climate change. Once you click the links under the "Take Action" tab, you'll be directed to an easy-to-navigate form to fill out.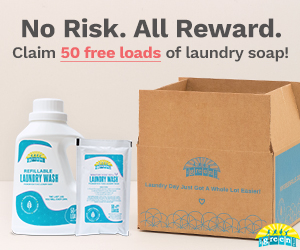 Mandy Burkholder
Mandy Burkholder is a travel, adventure, and outdoor writer who honed her craft in the foothills of the La Plata Mountains of Southwest Colorado. After a stint in the Swiss Alps, she now resides in Tennessee. Follow her on twitter — @mandyburkhold3r