Environment
Social Spotlight: Protect Our Winters
Protect Our Winters: An Organization To Get Athletes Involved In Climate Change
When you have a healthy addiction to the mountains you end up spending every weekend there and traveling to the highest peaks for months at a time to find the best lines to tackle. Like most of the snow sports community's top athletes, Jeremy Jones couldn't help but notice as he continued to travel for snowboarding from an early age that the mountains just weren't the same as they used to be. Or, he would set out to accomplish the journeys of his heroes only to find that some peaks were simply un-boardable.
In 2007, the professional snowboarder realized that his fear was becoming a reality when the resorts he always relied on for good riding were closing because of a lack of snow. While there are countless organizations focused on pumping the brakes on climate change, Jones couldn't find a single organization that mobilized the snowsports community to act on climate. It was then that Jones began planning an organization to get athletes involved in climate change. It makes sense, considering the northern hemisphere has lost a million square miles of spring snowpack since 1970—an area the size of three Texases. Climate change directly affects anyone involved in the snowsports industry.
While at first it may sound like athletes are just bummed about having less snow, and therefore less fun, these athletes realize that a decrease in snow means putting the snowsports industry out of business—the industry that supports 900,000+ jobs and creates $66 billion in economic revenue. Jones addressed this gap between climate change and snowsports athletes and founded Protect Our Winters.
From the start, Jones wanted an organization to get athletes involved in climate change. It was long before not only pro snowsports athletes, but also concerned individuals, resorts, and winter sports companies began contributing to Protect Our Winters. The goal now was to use a team made up of the snowsports industry, including its top athletes, to activate a passionate community. Those who live for skiing and snowboarding are arguably some of the most passionate people for their hobby. That's because snowboarding and skiing isn't just a hobby, but it's a way of life. It's no surprise that Protect Our Winters has registered so powerfully with the snowsports community.
This community consistently takes trips to Washington to push meaningful action by state and federal policymakers. So not only does Protect Our Winters educate the snowsports community, but they round up teams to actually make a difference in government and the law.
While the fossil fuel lobby may outspend environmentalists 20-1 in Washington, the Protect Our Winters community (which is now comprised of 60 million snowsports enthusiasts) is made of multiple parties which allows them to de-politicize the climate discussion. The team particularly focuses on the economic impact of global warming that can't be ignored.
If you would like to join Protect Our Winters, please visit their
site
and get involved!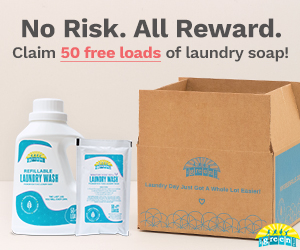 Kate Wilke
Kate Wilke is the content manager at 301brands, and she's the editor of DailyBeautyHack.com, and the lifestyle editor at OhMyVeggies.com. When she's not paddle boarding or skiing, she's informing someone about global warming (or cats) over a local double IPA. Follow her on Instagram — @kateewilke