Adventure Travel
4 Coolest Arcades and Amusements Parks in the UK and Ireland
By
|
UK
Alton Towers Resort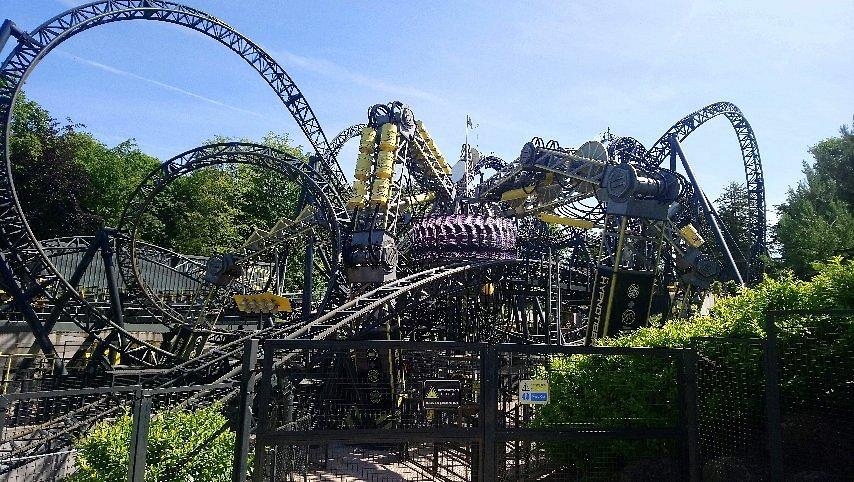 With 900 acres of land, Alton Towers Resort in Staffordshire is one of the largest theme parks in the world and the largest in the UK. It launched in 1980 as the Alton Towers we know today and is built on the remains of the magnificent residence "Alton Towers," where you can even ride the "Hex" rollercoaster and experience the mythology of the towers.
Alton Towers is home to some of the world's scariest attractions that are sure to shock even the toughest of thrill-seekers, including the first freefall drop coaster and the world's first 14-loop rollercoaster. However, the singing and dancing CBeebies Land mainly cater to the small ones with 14 rides, several live performances, and a companion hotel.
Thorpe Park
Although Thorpe Park Resort is roughly half as big as Alton Towers, it more than makes up for that in creativity and originality.
Themed to rival amusement parks in Orlando and the US, Thorpe Park is just off the M25 near Chertsey and is home to some of the top roller coasters and attractions in the UK.
The UK's fastest rollercoaster, Stealth, which accelerates riders from 0-80 mph in just two seconds, is among the white-knuckle, adrenaline-surging thrills at Thorpe Park in Surrey, a destination for thrill-seekers.
Ireland
Aqua Dome, Co. Kerry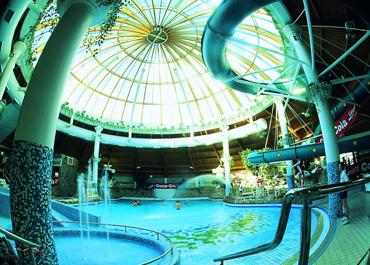 At Aqua Dome, the whole family will enjoy themselves. Aqua Dome Waterworld offers swimming and many other kid-friendly water sports, such as mini-aqua golf.
One of Ireland's largest indoor water worlds, the Aqua Dome is situated in the quaint town of Tralee. This recreation complex is a must-visit for those who enjoy a round of mini-golf and water sports. There are numerous membership packages available if you and your family want to make the most of Aqua Dome.
Adults may take advantage of several amenities at the Aqua Dome Tralee, such as a fitness center and wellness treatments at the Vitality Spa.
Tayto Park, Co. Meath
Tayto added a theme park to its trademark in 2010. There is something for everyone in Tayto Park. The park's two most well-known attractions are Cú Chulainn, the tallest wooden inverted roller coaster in Europe, and The Viking Voyage, a water flume ride with a Viking theme.
Additionally, there is a Rotator that spins at a fast speed, the stomach-churning Air Race attraction, and a 5D theater. You may choose between zip-lining and rock climbing for a thrilling adventure.
When you need a break, go to the zoo. Throughout the year's warm seasons, the zoo offers a petting zoo. In addition, a fantastic playground and kid-friendly rides are available.
Two of the numerous seasonal events conducted at Tayto Park throughout the year include The Wicked Adventures at Tayto Park, a fun-filled Halloween celebration, and The Christmas Experience.